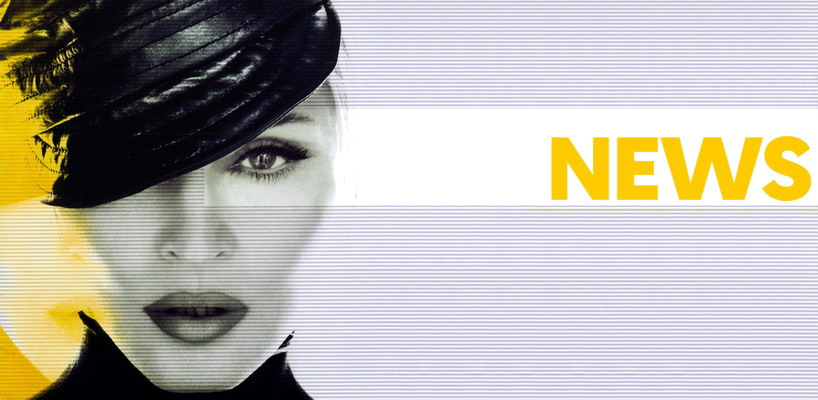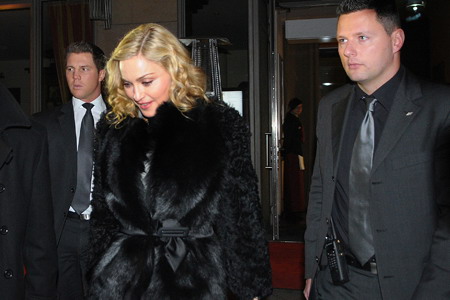 NEW YORK, June 13, 2011
The Weinstein Company (TWC) announced today that it has acquired U.S. distribution rights to "W.E.," Madonna's directorial debut of a feature film.
W.E. is a romantic drama co-written by Madonna and Alek Keshishian, produced by Madonna and Kris Thykier and executive produced by Scott Franklin (BLACK SWAN).
It stars Abbie Cornish (LIMITLESS), Oscar Isaac (DRIVE), James D'Arcy (MASTER AND COMMANDER: THE FAR SIDE OF THE WORLD), Andrea Riseborough (NEVER LET ME GO), Natalie Dormer ("The Tudors"), Richard Coyle (PRINCE OF PERSIA: THE SANDS OF TIME), James Fox (SHERLOCK HOLMES) and Laurence Fox ("Inspector Lewis").
Spanning six decades, W.E. juxtaposes a contemporary love story with that of King Edward VIII and American divorcee Wallis Simpson.
Madonna commented…
"W.E. is about the nature of true love, and the sacrifices and compromises that are often made.
I've wanted to tell this story for a very long time, and bringing it to life has been a great adventure for me.
I'm looking forward to working with Harvey and The Weinstein Company on this film."
The Weinstein Company Co-Chairman Harvey Weinstein explained…
"Madonna has really come into her own as a filmmaker with W.E.
She's taken one of the most famous romances of the 20th Century and brought it to life in a smart, sexy and thoroughly modern way.
It's a terrific addition to our US release slate."
President of Production Donna Gigliotti said…
"The advance footage for W.E. was some of the most impressive I've ever seen.
I can't wait for American audiences to have the opportunity to see this film."
The deal was negotiated for TWC by Weinstein, COO David Glasser and Michal Steinberg, Senior Vice President Business Affairs and Acquisitions; and by CAA, on behalf of the filmmakers.
SYNOPSIS
W.E. tells the story of two fragile but determined women – Wally Winthrop and Wallis Simpson – separated by more than six decades. In 1998, lonely New Yorker Wally Winthrop (Abbie Cornish) is obsessed with what she perceives as the ultimate love story: King Edward's VIII's abdication of the British throne for the woman he loved, American divorcee Wallis Simpson. But Wally's research, including several visits to the Sotheby's auction of the Windsor Estate, reveals that the couple's life together was not as perfect as she thought. Weaving back and forth in time, W.E. intertwines Wally's journey of discovery in New York with the story of Wallis (Andrea Riseborough) and Edward (James D'Arcy), from the glamorous early days of their romance to the slow unraveling of their lives in the decades that followed.
ABOUT THE WEINSTEIN COMPANY
The Weinstein Company (TWC) is a multimedia production and distribution company launched in October 2005 by Bob and Harvey Weinstein, the brothers who founded Miramax Films in 1979. TWC also encompasses Dimension Films, the genre label founded in 1993 by Bob Weinstein, which has released such popular franchises as SCREAM, SPY KIDS and SCARY MOVIE. Together TWC and Dimension Films have released a broad range of mainstream, genre and specialty films that have been commercial and critical successes, including Tom Hooper's THE KING'S SPEECH, winner of four 2011 Academy Awards®, including Best Picture. Since 2005, TWC and Dimension Films have released such films as GRINDHOUSE; I'M NOT THERE; THE GREAT DEBATERS; VICKY CRISTINA BARCELONA; THE READER; THE ROAD; HALLOWEEN; THE PAT TILLMAN STORY; PIRANHA 3D; INGLOURIOUS BASTERDS; A SINGLE MAN; BLUE VALENTINE, THE COMPANY MEN; MIRAL; and SCRE4M. Upcoming releases include SPY KIDS 4, APOLLO 18, OUR IDIOT BROTHER, THE DETAILS and MY WEEK WITH MARILYN. Recently wrapping are I DON'T KNOW HOW SHE DOES IT and COGAN'S TRADE.
TWC is also active in television production, with credits including the Emmy® Award-winning hit reality series "Project Runway," the new VH1 reality series "Mob Wives," and the critically acclaimed HBO comedy/crime series "The No. 1 Ladies Detective Agency." The company is producing two "Project Runway" spinoffs, "Project Runway: Masters" and "Project Runway: Accessories," which are expected to debut in 2011. The company currently has 17 series in different stages of development, including: "Marco Polo," a scripted historical series about the great explorer; "The Nanny Diaries," based on the hit book; and "The Mad Ones," adapted from the Mafia novel of the same name.
Source: The Weinstein Company

Madame X is available in Box Set, CD, Vinyl and Cassette!
Get your copy HERE!