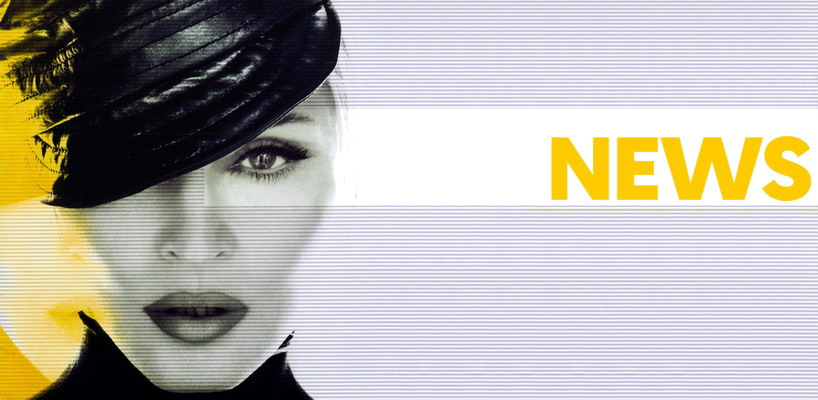 Madonna's Mansion Adds a Floor
Among the many changes planned for the Madonna's $32 million Upper East Side mansion was a new level for a gym. Here's an aerial shot when heavy duty construction got underway, and checking back, it looks like the renovation is zipping along quite fast. It also looks like workers are getting started on making some of that outdoor space more presentable. Last summer the 57-foot-wide house's facelift was unveiled. Guess even a $32 million property can be a bit of a fixer-upper.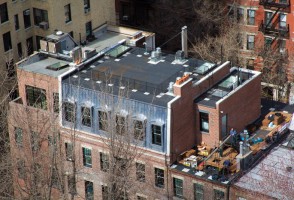 Madonna featured in "Every Mother Counts" CD
Starbucks will release a companion CD to Christy Turlington Burns' documentary "No Woman No Cry" that will include music from Madonna, Jennifer Lopez, Sinead O'Connor, Gwyneth Paltrow, Rosanne Cash, the Dixie Chicks and others.
The "Every Mother Counts" CD will be released April 12.
The complete track listing:
Madonna "Promise to Try"
Martha Wainwright "Leave Behind"
Carla Bruni "Le Loup, La Biche et Le Chevalier (Une Chanson Douce)"
Gwyneth Paltrow "This Woman's Work"
Patti Scialfa "Children's Song"
Toshi Reagon and Bernice Johnson Reagon "There and Back Again, Pt. 2"
Angelique Kidjo "Sweet Lullaby"
Ani DiFranco "Present/Infant" (remix)
Dixie Chicks "Lullaby"
Rosanne Cash "Motherless Children" (acoustic version)
Sheryl Crow "Lullaby for Wyatt"
Jennifer Lopez "One Step at a Time"
Karen Elson "The Last Laugh"
Sinead O'Connor "Petit Poulet"
Martha Wainwright "No Woman, No Cry"
Matthew McConaughey's name rhymes with Madonna
Matthew McConaughey has a special rhyme to help people pronounce his name. He knows his surname confuses a lot of people and hates it when friends or fans stumble across the word. To help them out he's come with an usual way to get the enunciation correct, which includes the name of another famous star.
"[It] rhymes with 'What would Madonna say?'"
Ray of Light on P. Diddy's Twitter
iamdiddy iamdiddy – 9:17PM March 15th
Music History! On this day in 98-Madonna had her 6th UK #1 album w/Ray Of Light-no other female artist had achieved more than 3 UK #1 albums
Madonna's stalker unfit for trial
Madonna's alleged stalker, Grzegorz Matlok, has been declared unfit for trial and held in custody while his mental health is assessed. Matlok, who was arrested last Saturday (12.03.11) after breaking into Madonna's £10 million home in London, did not enter pleas to charges of burglary in court earlier this week, and it was instead ruled he will be held in custody until April 14 so his mental health can be assessed.
Grzegorz was wrestled to the ground by bodyguards at the 10-bedroom mansion belonging to Madonna in London's Marylebone area at 5.30am on Saturday, after being found clutching several of her possessions.
Despite having a huge security team and a state-of-the-art CCTV system in place, the Polish-born intruder – who the singer's bodyguards told police was a 'stalker' – gained entry to the Georgian townhouse by smashing a side window.
Speaking of the incident, a senior police source said: "Something dreadful has happened here. The security around the world's most famous pop star should be impregnable."
At the time of the break-in, Madonna – who has four children, Lourdes, 14, Rocco, 10, Mercy, six, and five-year-old David – was in Bay City, Michigan, paying her respects to her late 99-year-old grandmother, Elsie Mae Fortin.
Brahim Zaibat: With or without Madonna…
Brahim Zaibat recently gave an interview on French Channel TF1. He was so full of attitude that we almost miss Jesus Luz and how grateful he was to Madonna… He refused to talk about his relationship with Madonna and explained that nothing has changed in his everyday life, since he met the Queen of Pop.
"I ignore the paparazzi. I'm way beyond all this.
Madonna was a dancer so she knows how good of a dancer I am
My life is the same. Before I was flying every three days, now it happens every two days.
I don't want to talk about what's going on with Madonna it's my private life.
Nothing has changed for me careerwise, I've got contracts in Germany, London, Istanbul, Paris.
With or without Madonna I would still have those. It's my everyday life."
A Few Interesting Links
Clothes on Film – Madonna in Desperately Seeking Susan
Guardian – Madonna The Musical Queen of Reinvention
Salon – Madonna inspires Tarantino

Madame X is available in Box Set, CD, Vinyl and Cassette!
Get your copy HERE!