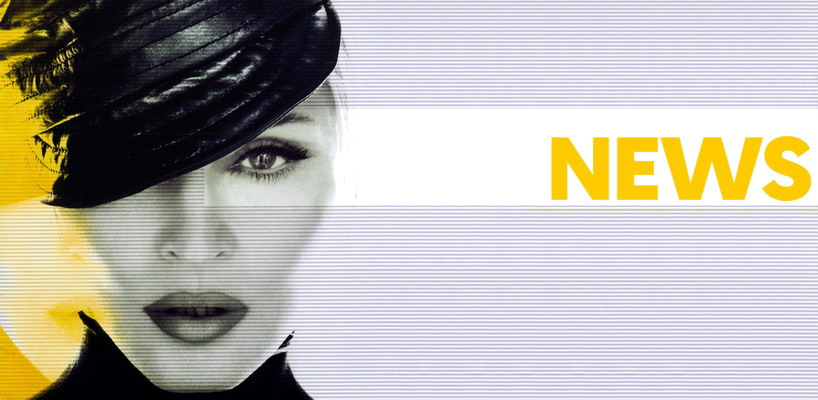 Following months of anticipation and online buzz, Friday's release of Lady Gaga's new single saw the public explode in a flurry of talk about Gaga ripping off Madonna.
Here's what Christopher Ciccone had to say to RadarOnline.com about the track…
"All I can say is 'What the FUCK!
It sounds just like Express Yourself – I can't believe it to tell you the truth."
London's Daily Telegraph thought the song's imitative nature would affect perceptions of Gaga's artistry…
"Basically it is a reworking of Madonna's 'Express Yourself' with a touch of Madonna's 'Vogue.' Which is a bit too much Madonna for someone who is trying to establish her own identity as the, er, new Madonna."
USA Today writes…
"Lady Gaga's new single, Born This Way, is now available for listening.
It reminds us of Madonna. A lot. Express Yourself.
And fans all over the Web are saying the same thing."
Forbes explains…
"Is this the first time Gaga has been inspired by Madonna?
Certainly not – and it won't be the last time!"
Us Magazine confirms…
"Gaga has repeatedly channeled Madonna's provocative looks–including her trademark cone bras and underwear-as-outerwear"
PopEater publishes…
"People give Gaga so much credit as a pop innovator you'd think she built the first synthesizer with her bare hands – it's impossible to not see the thematic and melodic parallels between Her Madgesty's pop classic and Gaga's latest club jam."
OneRepublic frontman and prolific multi-platinum songsmith Ryan Tedder knows a thing or two about publishing credits, having written hits for the likes of Beyonce ("Halo"), Leona Lewis ("Bleeding Love") and Jordin Sparks ("Battlefield"). Here's what he has to say about Lady Gaga's latest single?
"[Born This Way] is 'Express Yourself.
Me and my wife drove around today and that song came on KIIS-FM every hour on the hour. We were singing 'Express Yourself' over the melody! If I wrote 'Express Yourself' and I heard that song, I would be calling my manager five minutes later… If Madonna's not getting credit on it, then I would just say, be careful."
Maybe they credited Madonna, honestly.
I love Gaga, I legitimately do.
I don't question her individuality or the message of the song… I'm not gonna say it's not a hit — it's catchy! Gaga is Gaga, she could sing happy birthday right now."
American DJ Riddler of Houston's Hot 95.7 and Sirius/XM's BPM said…
"I got the email at 3:45 a.m. from Z100 to play it during my 5 p.m. show today. When I first heard 'Born This Way,' the melody had similarities to Madonna's 'Vogue.' Then as I continued listening, the chorus sounded like 'Express Yourself.' Finally, the end with the choir chant reminded me of 'Like a Prayer.' It's an updated Madonna Megamix."
John Polly of the Logo network told MTV News explained…
"She seems to borrow pretty heavily, clearly visually, and sonically, from Madonna."
Record producer Junior Sanchez not only found similarities to Madonna, but also '90s supergroup TLC. He said.
"I'm waiting for her 'Rain' or 'Live to Tell' or 'Take a Bow'. Gaga is genius but to compare her to Madonna so early on in her career is a little premature. Madonna has been with us for three decades now. Gaga's take on how to deal with the gay issues in our culture interesting, but unlike Madonna, the songs are not as strong."
Twitter was also abuzz with comparisons, so much that "Express Yourself" started trending on Friday. Fans were split over whether the likeness was a good thing, while some celebrities tried to stay objective.
Musician Chris Daughtry (American Idol) tweeted.
"Just listened to a clip of Lady Gaga 'Born This Way' and I gotta say…sounds a lot like 'Express Yourself' from Madonna.
And by the way…I'm not dogging it. Haven't even heard it all…that was just my first impress."
Blogger loser Perez Hilton – a huge Gaga fan – noticed the similarities between the two songs, tweeted…
"Express Yourself 2.0 is what people are saying? I'll happily take that!!!"
Then he kinda bashed Madonna in Gaga's defense…
"I must also applaud @ladygaga for writing #BornThisWay 100% BY HERSELF. I love Madonna, but did she EVER write a single song completely by herself? Music, lyrics and melody without any co-writers? Don't think so!"
Then singer Adam Lambert tweeted Hilton…
@PerezHilton boy: Madonna is still the Queen. Longevity and innovation + hit music. These other ladies are awesome but it's far too early to compare to M. Cool it. 🙂
For Hilton finally to admit…
"Ok. I eat my words! Ha! #Madonna wrote some of her best songs BY HERSELF, such as Lucky Star, Burning Up and Everybody! I bow down!"
However, several critics praised Gaga's nod to "Express Yourself," with some even preferring it to the original.
Rolling Stone published an article titled "Lady Gaga's 'Born this way' much better than Express Yourself"
"Lady Gaga has got something to say about 'Express Yourself,' and she's turned Madonna's fourth-best single of 1989 into her own instant-classic club anthem.
It's an event, a statement, the most anticipatrended song in the history of recorded music, or at least since Britney's 'Hold It Against Me.'"
Others dismissed the talk of similarities all together and simply praised the song.
The LA Times wrote…
"Whether its sound comes too close to one or another Madonna song seems beside the point; what current pop hit doesn't go green by recycling something familiar?"
Prior to the single's release, the debut of Gaga's black and white album cover for "Born This Way" also sparked controversy among fans who thought the artist had copied Kylie Minogue's artwork for "2 Hearts." Both covers feature the singers in profile with dramatic eye makeup, dark lipstick and graffiti-inspired font.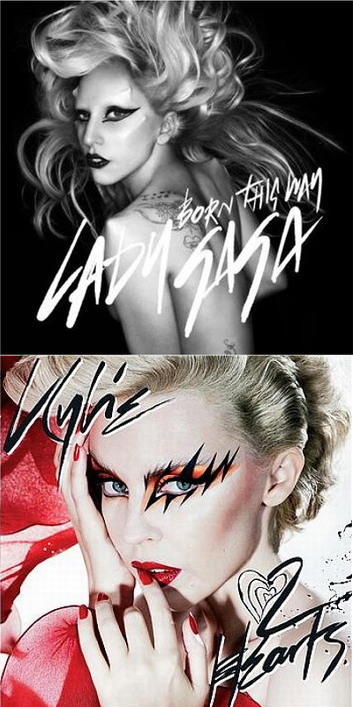 Madame X is available in Box Set, CD, Vinyl and Cassette!
Get your copy HERE!