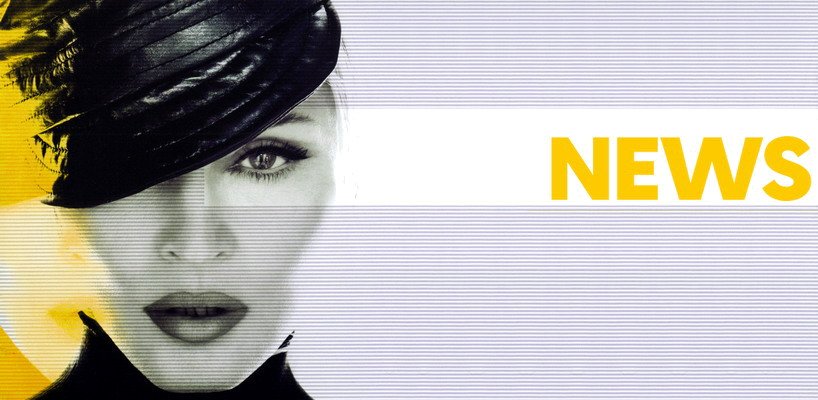 It's the early nineties, pop icon Madonna and designers Domenico Dolce & Stefano Gabbana have yet to meet. As told exclusively by designer Stefano Gabbana, we discover exactly how they all met…
The first Madonna concert we went to was on July 13th 1990 in Torino, Italy. Domenico and I had seats close to the stage. Madonna was on the European leg of her Blonde Ambition Tour. We were in love with her at that time. We always have been. It was that iconic period of excess and provocation that her concerts symbolized. As Madonna sang, and danced, moving in synch with the dancers on the stage, we felt we were dreaming with our eyes open.

We wondered to ourselves if she'd ever wear Dolce & Gabbana and we'd ever get the opportunity to express our admiration for her in person, let her know how inspiring and express the gratitude that all fans feel when they meet their idol…our idol (an exaggerated word I know, but I think it's the correct one where Madonna is concerned!). The concert ended, reality hit and we returned to Milan.

The summer came and went, and one day in September whilst we were preparing our womenswear collection for the forthcoming fashion week, our press office received a page from the International Herald Tribune with a photo of Madonna. She was in Paris, dressed in a jersey skirt, bra, and embroidered cardigan, all black and all Dolce & Gabbana. We were incredibly emotional; Domenico and I still consider this moment today as one of the most intensive of our career. It seemed like a lucky gift for two Madonna fans, and we couldn't ask for more.

A few weeks after, something else happened however that convinced us we couldn't pretend to be just 'lucky fans' any longer. Her first film "In Bed with Madonna" had its premiere and she arrived in a complete Dolce & Gabbana look, a black body with suspenders and blazer. The world's press went crazy over the look and started to ask her why she chose to wear our label. One newspaper printed an image of Madonna dressed in Dolce & Gabbana with the catwalk image beside it. It created an explosion of world attention and instantly pinpointed the emerging relationship between Madonna and us. At this point, it wasn't something we could turn our backs on. Attempting to keep our emotions in tact, we took the plunge and asked Madonna if she'd like to meet. Madonna replied asking for a meeting in New York.

The appointment was for dinner in Manhattan at an Italian restaurant at 17, between 6th and 7th. We arrived early, our legs were shaking, and we were incredibly nervous. At that time you could still smoke inside restaurants, and I must have smoked about half a pack of cigarettes whilst I was waiting. Madonna arrived right on time. She was on the set of the film Dick Tracey then, and arrived dressed as a man with make-up like Marlene Dietrich.

She was sweet and kind, and immediately put us at ease, telling us how much she loved our work, how she loved Italy, and that she was originally from Abruzzo. She was curious to know more about our career, how we'd started, how we worked, where we drew our inspiration from, Sicilian women, dolce vita, pop culture and the era of the eighties that had just finished.

We didn't hide our admiration for her for even a minute; we felt a reciprocal kindness, and pretty soon, the lunch developed into one between friends, full of ironic jokes and compliments. We admired her more that we thought possible as fans. We felt like the luckiest fans in the world. We'd met a wonderful person, and above all, a new friend.

As told by Stefano Gabbana
Two years later in 1993, Domenico Dolce and Stefano Gabbana designed Madonna's costumes for her tour, "The Girlie Show".
Over the next few years, the designers would go on to work with Madonna on numerous occasions.
The relationship between the pop icon and the designers has since developed into a private friendship.
From Swide

Don't forget to pre-order Madame X!
Pre-order links available HERE!