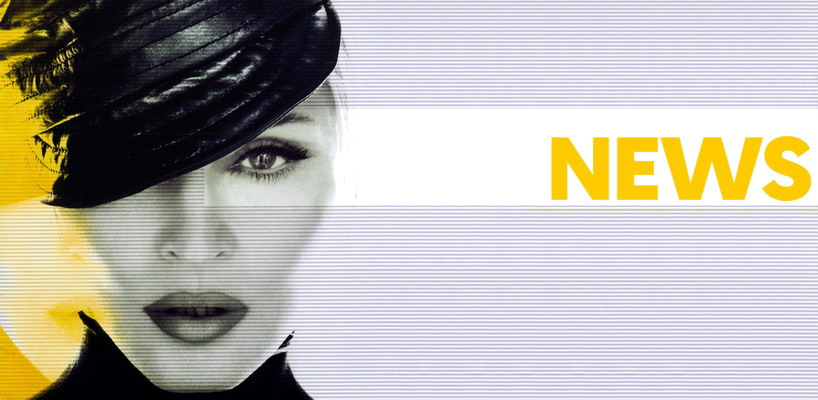 "There can be only one Number 1… Madonna!
She is the queen of transformation and is always reinventing herself, both musically and visually.
She is the greatest cameleon of pop.
A fact no one can dispute.
Most succesful female musician ever."
This was on the MTV Top 10 Transformations with comments by Wyclef Jean (Fugees), Leona Lewis, Keri Hilson and many more…
Here's what they had to say about Madonna…
Wyclef Jean
I love Madonna. She is the trend and the trend is not her. She can change the trend whenever she wishes. She constantly pushes the envelope. She's always ahead of her time.
Every pop girl that you see that is doing something different… you like "hmm, that's kinda different… hmm, they remind me of Madonna."
She's the top of the line queen when it comes to the reinvention, big time.
Leona Lewis
She does it the best really…
The one look that stands out most in my mind is the cones. That's probably the one that I remember Madonna for.
With her music, she changes her look, her style and everthing kind of works, kind of together.
I just think that Madonna is so innovative, very creative and always looking to the next thing. That's probably why I admire her so much.
I think she's very inspirational.
Keri Hilson (R&B artist – worked with Kanye West and Ne-Yo)
The "Like a Virgin" look; it was like a wedding barbie punk thing going on. I loved that Madonna, that's the eighties Madonna that I remember.
She's pushing her fifties and looks great, sounds great. I think that she's still pushing the boundaries. I respect that, that she's still able to be herself.
James Molloy (Hair & Make-up Stylist)
I think Madonna's image is always iconic. She always goes towards that real statement look. She doesn't really do things by half. It's always the full 100%. This is what I'm doing, this is how I'm looking. I love what she's doing now. She's fifty, rocking this beautiful look, still looks amazing.
Johnny Wujek (Katy Perry's Stylist)
Madonna definitely made "pop icon legend" status. She's been through so many looks and phases.
Watch the video…

Madame X is available in Box Set, CD, Vinyl and Cassette!
Get your copy HERE!