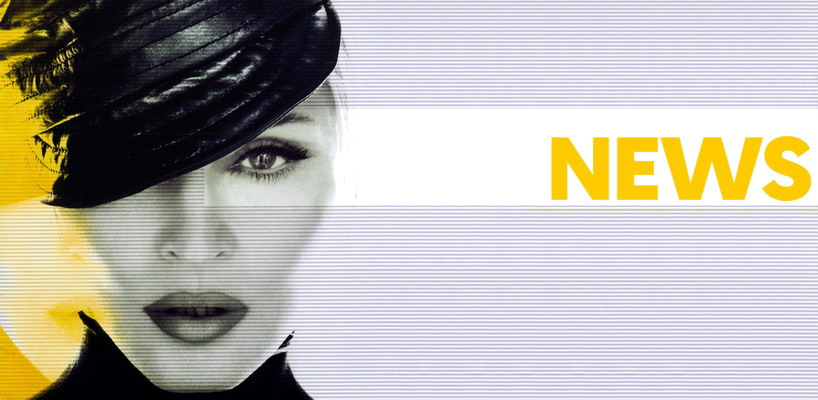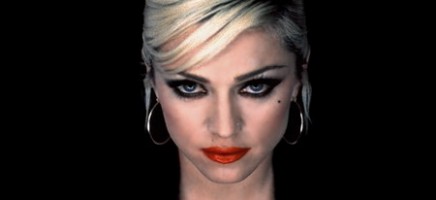 Brahim Zaibat: Madonna is a normal woman
According to AnythingHollywood, Brahim Zaibat has described Madonna as being "just a woman like all the others" and not a diva.
"[Meeting her] wasn't like meeting a monster!
She's just a woman like all the others. She's an extraordinary artist and world famous, of course, but a woman above all.
I'm not saying things have gone very fast [between us] since then, but things have happened in order.
[Her music] wasn't the kind of sound I had on my iPod but I knew her tracks. I've since pretty much listened to all she's done."
Madonna's Remix Gets Grammy Nomination
Nominations for the 53rd Annual Grammy Awards were announced by The Recording Academy live from Club Nokia in Los Angeles. David Guetta's "One Love Club Remix" of "Revolver" made the list in the Best Remixed Recording category.
The 53rd Annual Grammy Awards will be held on "Grammy Sunday," on February 13, 2011, at the Staples Center in Los Angeles.
Madonna feat. Nicki?
For the promotion of her latest album "Pink Friday", Nicki Minaj performed "Right Thru Me" on the "Jimmy Kimmel Live!" show. Afterwards, fans and paparazzi were waiting outside to catch a glimps of the rising star. When asked who she'd like to work with next, she immediately responded "Madonna!".
This could be awesome!
Have a look at the video…
Jewels lost on Madonna's set?
Rumour has it that Madonna is the proud new owner of the most covetable lot from last night's auction of jewellery formerly owned by the late Duchess of Windsor, Wallis Simpson. The onyx and diamond 'Panther' bracelet by Cartier, which dates from 1952, was estimated to fetch between: £1m -£1.5m, but eventually went for a world record £4.5m at Sotheby's.
Also and according to the Daily Mail, some jewels were lost on the set of Madonna's forthcoming film W. E.
A bracelet recreated by Cartier which actress Andrea Riseborough wears on screen, apparently went astray during filming. A crew member supposedly told the Newspaper:
'We're not sure how it happened, but a bracelet slipped off Andrea's wrist and ended up in the Mediterranean. They got divers to try and hunt for it, but it was never recovered.'
At Madonnarama, we simply have a hard time believing this story…
Jesus Luz single?
According to the NY Post, Jesus Luz sorta admitted that it was over between him and Madonna by saying…
"I want to be married and have children at some point in my life.
There are many beautiful women in New York. It is cool because there is such a mixture of ethnicities and cultures. It's the right place for great food, friends, music and good sex."
Pat Manocchia, Madonna's former gym trainer, releases book
Pat Manocchia was Madonna's fitness trainer for nine years, and he continues to train many celebrities, along with publishing his own fitness books to help others lead a fit life. He's now working as a trainer at La Palestra gym, located on the upper West Side of Manhattan. Personal training can cost clients up to $8000 a year and on his list of clients is Liam Neeson and John McEnroe. Manocchia's newest book, "Anatomy of Strength Training: The Five Essential Exercises", arrives on bookshelves today.
The BS Rumour
French tabloid Paris-Match tries to get some attention with the rumour of a Madonna Tour next summer in 2011. Safe assumption or BS, who knows? Fact is Madonna hasn't recorded a single song for her new album yet, as she stated herself during the Hard Candy Fitness center opening:
"I gotta record a new album, then I gotta put my show together, then I gotta go on the road".
Shouldn't we wait at least for a release date for the album before talking World Tour?

Madame X is available in Box Set, CD, Vinyl and Cassette!
Get your copy HERE!