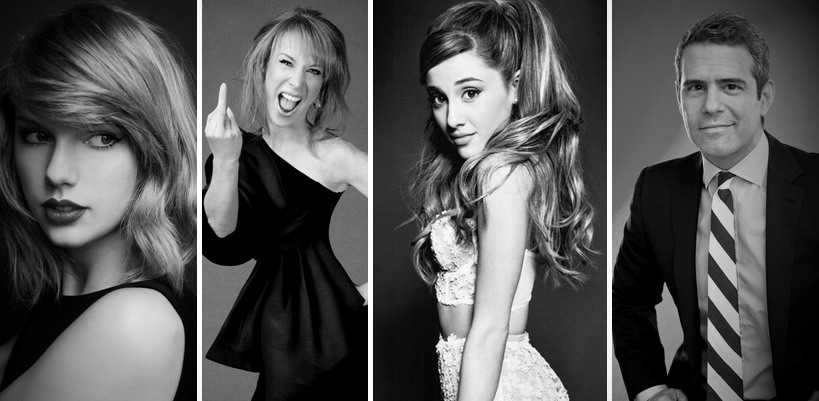 Madonna's appearance at the 57th Grammy Awards where she performed her latest single "Living For Love" was ranked as TiVo's top moment of the night and had everyone talking.
Here's an overview…
Taylor Swift (Singer)
This performance. Living for LOVE @Madonna! #GRAMMYs
Madonna is now a person I've met. #TheGrammys
Ariana Grande (Singer)
loves gonna lift me up!!!! @madonna
Jackie Collins (English novelist and Joan Collins' younger sister)
Be who you are. Madonna @grammys
Anna Kendrick (Actress)
Madonna's performance is blowing my mind already and so far I can only see the stage hands.
Kathy Griffin (Comedienne, Fashion Police host)
Madonna, did you steal that outfit from the dude in your "Take a Bow" vid?? Watch #fashionpolice Mon for godssake!
Billy Eichner (Comedian)
Dear Tweens: This is @madonna. She invented everyone you like except she's smarter than they are. Have a great night.
Denise Richards (Actress)
My oldest daughter thought @Madonna was 26 yrs old after seeing her on the Grammy's last night… #livingforlove
Nina Garcia (Fashion journalist, Project Runway judge)
Olé!
Jenna Dewan Tatum (Actress/dancer, married to Channing Tatum)
Madonna can do no wrong to me
Eva Longoria (Actress)
"@chefsymon: Madonna still smoking & ripped up!" Agree! She's the bomb!
Andy Cohen (Watch What Happens Live host)
she will always be relevant. she is madonna. she had the number one tour in the world last year
KHIA (Singer)
Madonna gave me life and she gave the world another international hit at 65 Yasssssssssssssssssssssssss Ain't Giving Up #LoveLocs I Lives
Brandi Glanville (Real Housewives of Beverly Hills)
@Madonna is speaking 2 me
Living For Love!
she gave me material girl with that carry
I had A Tshirt made in 6th grade that said LIKE A VIRGIN (I was) and my parents allowed it! I had gloves also
Darren Hayes (Singer)
Queen #Madonna
Laurieann Gibson (Choreographer who used to work for Lady Gaga)
@Madonna @Sia @maryjblige yes for rockin the #grammys #boomkackreport #truperformers #execution #truth
Demetria McKinney (Real Housewives of Atlanta)
Werk #Maddonna! #grammys2015
Youre absolutely right! I was too hype texting it! @Lalasluvs: @demimckinney again it's spelled #Madonna
Sonja Morgan (Real Housewives of New York)
Ok @Madonna killed it! Inspiration. #LivingForLove Don't let the haters get u down #grammys @MainlineParkour
Piers Morgan (British tabloid journalist)
Madonna's just SO embarrassing. Like a mad aunt going nuts at Christmas after too much sherry. #GRAMMYs

Madame X is available in Box Set, CD, Vinyl and Cassette!
Get your copy HERE!
comments powered by

Disqus