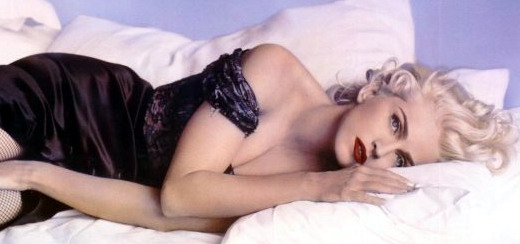 Nous avons des informations excitante concernant le documentaire « Truth or Dare: In Bed with Madonna »…
En février dernier, Miramax annonçait qu'un deal avait été passé avec Lionsgate et StudioCanal afin de rééditer et distribuer plus de 550 titres en DVD et Blu-ray.
Miramax possède les droits concernant In Bed with Madonna (dont le titre original est Truth or Dare), le documentaire de Madonna, datant de 1991, et d'après une de nos sources, Lionsgate prépare secrètement une sortie du film en special edition Blu-Ray pour janvier 2012.
La vidéo a évidemment été remastérisée et le Blu-Ray devrait également contenir de nombreuses scènes bonus.
Notez qu'il s'agit, ici, d'une date de sortie temporaire qui pourrait faire l'objet de changements.
Alors que de nombreux sites vont reprendre cette information sans en mentionner l'origine, n'oubliez pas que vous l'avez lue en premier lieu sur Madonnarama.com !